Rivals Devlog 1 - Defense!
---
First off, I want to thank everyone who's downloaded and played Rivals, your feedback has been invaluable and I'm glad to hear folks are enjoying the game. If you haven't already, join the Discord server and let me know what you think of the prototype!
Since release, I've been digging into the defensive side of the ball, starting with adding functionality to the play editor to support defensive formations and logic: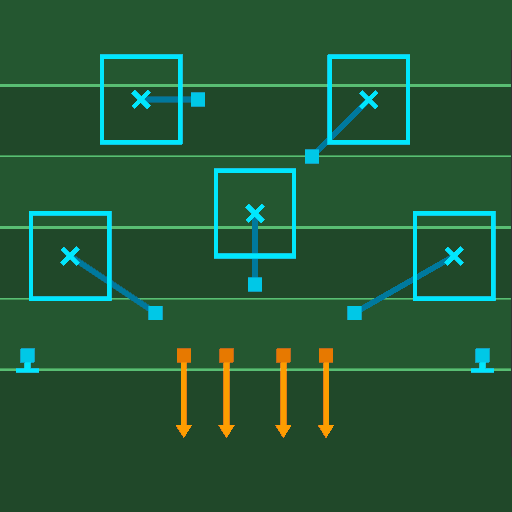 With a little more variation in what the defense can do now, I'm getting a better understanding of areas that need the most improvement. Focusing on zone defense to begin with, it's been interesting trying to balance the line of realism and fun to get a feel for how vulnerable the AI needs to be. I imagine this will be a continuous area of iteration as development continues on this game, especially as I start to tune individual player skills.

That's it for this time, remember to always keep your head on a swivel!