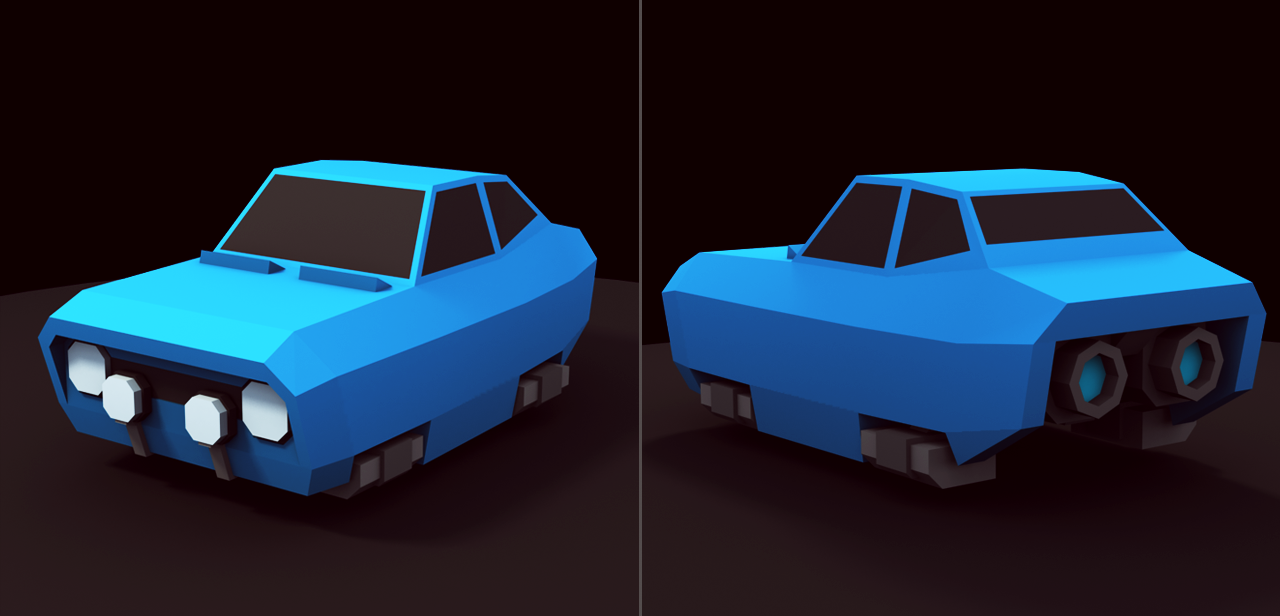 Hey yall, before I start I just wanted to give a big thanks to everyone who's played the prototype version of Ultrawide so far! It's been incredible watching folks battle for record times on twitter and I appreciate all the feedback that's been pouring in. If you haven't had a chance to play it yet, give it a shot!

Since the release, I've been steadily building upon the prototype and I wanted to start sharing that process here as I work towards an eventual Early Access release down the road. Recently, I began work on a second vehicle and wanted it to have an entirely different feel than the car (called the Defiant) you've already driven. As a fan of rally racing, I thought it would be fun to build something inspired by those incredible vehicles of the mid-to-late 70s, and thus the Wreckless was born! Visually, I wanted to play up the boxier, blunt edges of production cars from that era to create some stark contrast from the sleek lines of the Defiant. That differentiation extends beyond aesthetics, and I can't wait to show off how differently this vehicle handles on the road in a future update.
One of the interesting side effects of building the Wreckless was how it in turn inspired new ideas of ways to improve the Defiant. Both vehicles now how have a built out chassis and underlying suspension that is visible from some viewing angles while you race. I've also dug into the idea of how these vehicles could hover off the ground with the inclusion of four lift pads that tilt and angle themselves during turns. It's a bit old now, but I posted a turntable on twitter awhile back that shows off some of that work here: https://twitter.com/lowpoly/status/1106969808665337856
Thanks for joining me on this adventure, I look forward to posting more updates like this in the future!
.ryan
Twitter: https://twitter.com/lowpoly